NAWON USA has a vast collection of LASER machinery available to you. If you need a LASER cutter, engraver, or marker please contact us for a custom quote.
NAWON USA MODEL GL1640 Galvanometer Laser Engraving Cutting Machine
• This machine adopts 3D dynamic galvanometer control system. 150W (optional 275W or 500W) Co2 RF metal laser. Laser power supply and cutting speed is adjustable, which saves energy.
• German built Scanlab 3D dynamic Galvo head allows a one time scan area of up to
400*400mm.
• Large-scale engraving, cutting and hollowing of leather, shoe, denim, textile, fabric, and more.
• Conveyor working table (optional auto-feeding system to achieve efficient and automatic processing on roll goods).
• Equipped with foot switch for easy operation.
Top and bottom exhaust Fans ensure good exhaust and environmentally friendly processing.
• With our software various file formats are supported.
• User-friendly 5 inch LCD screen , CNC system and off-line motion control system.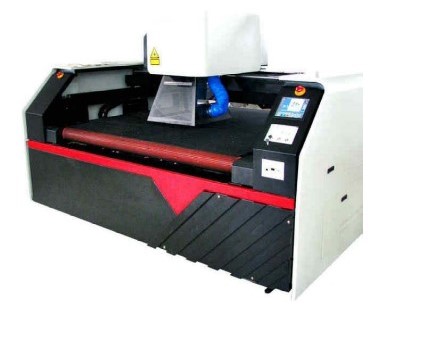 sales@nawonusa.net or call (818) 782-5100